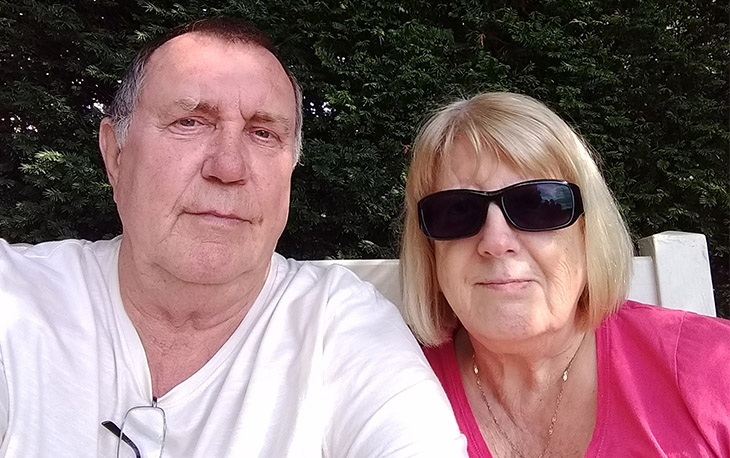 A grieving widow has issued a heartfelt appeal for the return of her late husband's ashes, which have been stolen along with a large quantity of parcels from a distribution centre near Maidstone in Kent.
Diane Humbles, 69, had asked the funeral home that managed her husband's cremation in Yorkshire to arrange for the safe transfer of his ashes to Charing Crematorium near Ashford, so they could be scattered in the same place as other relatives' ashes.
The funeral home had called on a specialist firm that manages the transport of ashes to arrange the delivery and had deposited the package, as instructed, at a collection point, from where the firm had commissioned Hermes to collect them. During transit, they were taken to a warehouse at Phoenix Park in Parkwood, near Maidstone. The parcel was stolen, along with other items and a van, during a break-in on the night of November 25th.
Mrs Humbles, whose 75-year-old husband Chris died unexpectedly in October after developing septicaemia, said: "I am absolutely heartbroken this has happened. I just want to get my husband's ashes back so he can rest in peace. This has been a really distressing time for me and my family."
The couple, from Middlestown near Wakefield, had been married for 41 years and had four children between them, along with eight grand-children and three great-grandchildren. They had met when Mrs Humbles had been working for a record label and he was a roadie. He later became a transport manager.
Phil Barr, George Steele & Son Funeral Directors in Ossett, which managed Mr Humbles' funeral, said: "We recognise this is an extremely distressing time for the family and we are doing absolutely everything we can to help return Mr Humbles' ashes.
"We are offering a cash reward for their safe return and ask anyone with information to come forward and assist the police investigation into the theft and the recovery of the stolen parcels."
Kent Police have arrested two people and charged them with conspiring to commit burglary with intent to steal. The investigation is ongoing.
If you have any information please contact the Kent Police on 01622 604 100.